Influences on Research into ME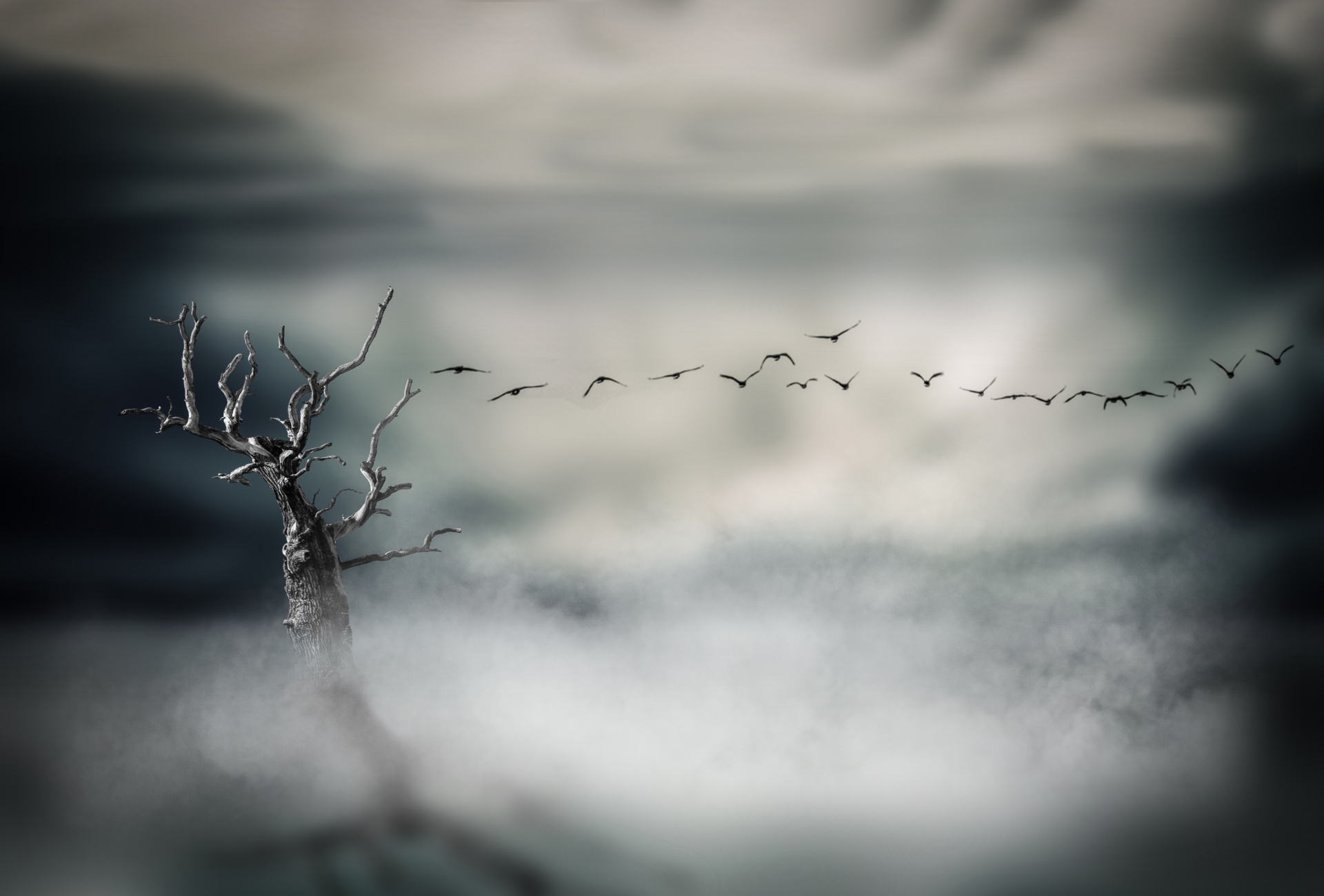 .........................
On Wednesday 7th December the Forward-ME group will meet with Professor Stephen Holgate of the MRC/CMRC to discuss the MEGA proposal.
In the Forward-ME minutes for 25th October it was already stated that Professor Holgate would be invited to this meeting.
The Forward-ME minutes from October are quite interesting if one also reflects on comments from some CMRC members since that meeting.
But it is even more of a surprise that one trustee of another charity, also a member of the CMRC board and a member of Forward-ME, should have contacted Professor Holgate on 3rd November, after the October Forward-ME meeting, to suggest that Professor Holgate contact Invest in ME's advisory board regarding the opposing petition – OMEGA.
This Professor Holgate did – and all of this without the knowledge Invest in ME [click here].
This sorry state of affairs seemed to us to be an ugly attempt by the CMRC to influence the charity's position!


Almost one month on from sending a letter to Professor Holgate to seek clarification about the CMRC (MRC) position on this matter Invest in ME Research has still received no acknowledgment from Professor Holgate – let alone an answer to the questions we asked.


We notified the CEO of the Medical Research Council, Sir John Savill, of the lack of a reply to our questions –
Thank you for confirming receipt of our letter.

You may be interested to know that Professor Stephen Holgate has not even had the courtesy to respond to our recent letter – despite seemingly responding to all others who have contacted him, from what we can discern from the internet.

As Professor Holgate had signed his email to our advisor as "MRC Clinical Professor of Immunopharmacology" then we also assume that he was representing the MRC, as well as the CMRC.

We raised legitimate questions regarding the way that the CMRC, and by association the MRC, conduct their business relating to ME – as well as the distinct conflicts of interest that would seem to exist.

As you will no doubt be aware everyone in the charity are entirely appalled and disgusted with the actions of Professor Holgate – as well as the particular CMRC board member who suggested that our advisors are contacted in this way.
We further stated -
Should we not expect more from the MRC?
It is obvious that we have no faith at all in the CMRC board.
As MP Kelvin Hopkins has asked in a parliamentary question [http://tinyurl.com/h3rnngq]
To ask the Secretary of State for Business, Energy and Industrial Strategy, if he will take steps to identify those responsible for the Medical Research Council's policies towards ME research over the last decade; and if he will seek those people's removal from positions of influence over future of ME research.
As with all the questions posed by Kelvin Hopkins the replies said more about the establishment postition on ME than intended by the scant responses - which were full of obfuscation, apathy and unwillingness to act.
---
The problems with the policies toward ME research for the last generation, and everything they have led to, is something the charity has been commenting on for some time.
Notably this is maybe epitomised by the events described above involving discussions and emails by CMRC members to contact the charity's advisors without our knowledge.
But looking back over some of our previous newsletters we see that little has changed since Invest in ME became a charity.
In our December 2008 newsletter we wrote of the Medical Research Council when it announced its "new" " "MultiDisciplinary" Panel
If the objective of forming this panel is to encourage new researchers into the field then what has caused this change of policy from the MRC when they have for years rejected high-quality biomedical research proposals and only funded research based on the behavioural view of the illness?

It is difficult to see how this panel could work for the benefit of people with ME and their families when the members of the panel maintain such opposing views of the illness. Maybe members of those charities whom the MRC have chosen to invite to this panel could ask their elected representatives to ensure that correct diagnostic criteria will be used for any future research projects funded by the MRC (i.e. the Canadian Guidelines). Otherwise statements from this panel stating that they are interested in encouraging more research into ME will be based on a charade and will have no real value.
From our January 2009 newsletter - in the section MRC and Biomedical Research on Page 3.
Almost 8 years on and these words from that newsletter seem very prescient – especially the predictions (and when reading this please reflect that this was eight years ago - eight years of people's lives) -
From our December 2009 newsletter -
Whatever some may think of the MRC's current, protracted policy toward ME (their current effort, which consists of a panel formed by Professor Stephen Holgate, has taken two years to set up its first workshop) the fact remains that the MRC continues to delay what is urgently required - funding of biomedical research into ME.



And



Perhaps one of the last vestiges from the old establishment mismanagement of funding for ME research will be published next year by psychiatrists who were given funding from the MRC for research based on flawed diagnostic criteria.

Margaret Williams writes in her article on the Pace trials (Can the MRC PACE Trial Be Justified?)-

At the MRC Workshop on CFS/ME held on 19th / 20th November 2009 at Heythrop Park, Oxfordshire, in his introduction Professor Stephen Holgate effectively said that the reason for the meeting was the need to move forward, to get away from old models and to use proper science, and that there was no reason not to change things, a view he had also expressed at the RSM meeting "Medicine and me" on 11th July 2009.





The outcome of PACE is predictable (the report will undoubtedly state that CBT is beneficial for people with ME). The fact that proper science, based on biomedical research, has already made the PACE trials redundant and irrelevant is testament to the wasted years of MRC mismanagement.

Unfortunately Professor Holgate has found a strange way to get away from "old models" by including known proponents of the psychosocial view of ME to be present on his panel of experts.
In our 2012 Christmas newsletter we wrote –
In the UK ME patients and their families are now witnessing the real fallout from the discredited PACE Trial - a meaningless and flawed trial, using £5 million of scarce funding.

The conduct of the trial has been wholly unscientific (i.e. when empirical evidence from their own studies show their ideas to be wrong, the evidence is either ignored (e.g. as in the FINE Trial), or misrepresented (PACE Trial), and the system which is meant to protect against this - academic peer review - fails completely to protect against the dissemination of papers which contain shocking errors.

To try to shore up the establishment charade and present PACE as valid science the gatekeepers of misinformation are rolling out one after another simplistic and biased articles in the media condemning ME patients as militants.

A raft of puppet freelance journalists have been orchestrated to write a series of articles denigrating ME patients and to support these failed fear avoidance and deconditioning models of ME which have been thoroughly disproven.

The behaviour of the health editors in the media, as similarly indicated by the Leveson Inquiry, has generally been appalling.

It is quite telling to see how easy it is for known proponents of ME as a somatoform illness to be given media space yet how difficult it is for patients or ME charities who wish to tell the real story to be given the same amount of publicity.
---
In our view the CMRC is riddled with so many conflicts of interests and the merging of different functions and responsibilities that should be separated that we cannot be bothered to comment further.
As Professor Edwards has commented
"It looks to me increasingly that the CMRC and MEGA are both essentially grant commissioning bodies. Yet patients have been given to believe that members of the MEGA team are likely to be the grant applicants when the project gets written. That is suggested by comments that detailed protocols have not yet been written. Protocols are written by applicants, not commissioning bodies. My understanding is that a grant commissioning body is not entitled to award itself grants but that any work commissioned goes out for competitive tender. I think the CMRC needs to make its position clear on this. "
The MEGA proposal is succinctly described in the OMEGA petition as "a shambles".
When Professor Holgate meets those participating in the Forward-ME group and discusses research then it would be as well for all of those sitting around the table to reflect on this -
All of these years have gone past – and nothing has fundamentally changed regarding MRC/CMRC policies towards research into ME it seems.
And the lives of patients roll by – with many who influence research policies for ME, and their supporters, seemingly oblivious to the waste of life, of opportunity, of any sense of really making a difference to families affected by this crippling disease.
It is not good enough!

Meanwhile Invest in ME Research continues to offer a better alternative for the future - something that can drastically change things
---
After the suggestion by a trustee of another charity was made to Professor Holgate to contact our advisors then we had wondered if the other trustees of that charity were aware this action, and whether they had sight of the originating email sent to Professor Holgate which we have seen, or if they condone that action and agree with the contents of that email? That is a matter for them, of course.
But we did expect an answer from Professor Holgate to our questions asked in Friendly Fire? The Fog of ME Politics
So we repeat them here - for all to see -


Our Questions to Professor Holgate
We have only seen this one email trail. Are there others that concern Invest in ME Research within the CMRC or MEGA proposal group?


Is this part of a larger campaign, or campaigns, against dissenting voices who oppose MEGA by the CMRC, or by those involved in MEGA, or by another group or organisation of which you are a member?


We note that, in your email to our advisory board member, you purposely included and cc:d several others of the CMRC – including some MRC representatives. Are all members of the CMRC aware of this and in agreement with your action in contacting our advisory board without the knowledge of Invest in ME Research?


Is it the norm for the CMRC to contact the advisors of other charities who oppose CMRC projects, without the knowledge of the charity chair and trustees – and is this a policy of the CMRC which is meant to influence the policies of that charity?
If this is so then has that policy been authorised with the knowledge and agreement of the full CMRC board and of CMRC members? And if so has it been documented for the public to see?


Have you made contact to all of our advisory board or to others in the ME community or research community, or any others, in any attempt to influence the policies of Invest in ME Research?


Have you also contacted the advisory boards, or equivalent supporting bodies, of other charities who oppose MEGA without the knowledge of the charities themselves?


We note that the most recent organisation to have signed the OMEGA petition which opposes the MEGA project is the Irish ME Trust – an organisation not located in the UK. Have you also contacted their advisory board, or equivalent, to attempt in any way to alter their policy?


As we know that the Science Media Centre sits on the board of the CMRC then is it also with the involvement of the Science Media Centre that you have contacted our advisory board?


With your status as an advisor to Action for ME do you not feel that you have a distinct conflict of interest if one also considers your involvement in CMRC and MEGA and MRC - and that you should not be contacting our advisor in this way as it may make you appear to be less than impartial when attempting to influence research into ME?


Will you and the CMRC provide an assurance that you will not endorse or condone any attempt to subvert the policies of Invest in ME Research by influencing our advisory board and that you will contact the chairman of Invest in ME Research directly if you have any issue with the charity's position on any subject related to ME?
It would be interesting to receive responses to all of these points so that people with ME and their families and carers may judge themselves what is/has been occurring.