MRC Funding of Research into ME/CFS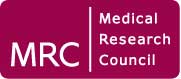 The MRC has recently announced its intention to allocate £1.5 million for ME research [1].
"As part of its continuing commitment to the area, the MRC will be making available up to £1.5M for new research into the mechanisms of Chronic Fatigue Syndrome/Myalgic Encephalomyelitis (CFS/ME)."
Whilst any money which would be ring-fenced for ME research is to be welcome it is not yet at all clear what type of research is going to be accepted. For years patients and their carers have been calling for biomedical research into causation to be funded for ME. So far all the funding has gone into the behavioural model of ME which the vested interests of the psychiatric lobby have orchestrated.
The MRC have been criticised in the past for not funding biomedical research into ME – and for squandering over £5 million on the ludicrous PACE trials. This criticism has been justified. The recent response to Professor Malcolm Hooper [2] is evidence that this criticism has not been addressed properly.
The actual announcement made by the MRC describes their new priorities for research as being -
Autonomic dysfunction (malfunction of the nervous system)
Cognitive symptoms
Fatigue
Immune dysregulation (e.g. through viral infection)
Pain
Sleep disorder
Most of these priorities seem to be symptoms and we wonder if this isn't being set up specifically to allow the psychiatrist lobby to continue to control the research agenda.
Nothing in the MRC announcement seems to highlight or describe an overarching strategy of research for ME.
The crucial statement seems to be this -
"The aim is to promote new and innovative partnerships between researchers already working in the CFS/ME field and those in associated areas, such as pain and fatigue. The aim is also to encourage and support more high-quality CFS/ME research proposals".
This would seem to be an alarming statement if the intention is to limit the funding only to those who are already working with Chronic Fatigue (essentially to those whom the MRC has previously funded or who have been selected to be included in this expert panel).
Rather than specifying "pain and fatigue" we would have preferred the statement to highlight virology and immunology.
Rather than limiting this to existing researchers we would have preferred to attract new research blood to this area and to make it attractive to new research institutions to carry out biomedical research.
We commented in our newsletters [3, 4] –
"Invest in ME take the position that any intention to bring together the biological and psychological ME/CFS factions in order to encourage the MRC to give money is misguided."
The only strategy which makes any sense from a scientific, moral or just viewpoint is to fund biomedical research into ME and treat ME in the same way as cancer, Parkinson's, MS or any other mainstream illness. Attempts by organisations or individuals to mix these parallel worlds is consigning another generation of pwme and their families to the medical scrapheap.
We should not accommodate the psychiatric view with biological view of ME. There should be no attempts at mixing these up in the name of having a balanced view.
We retain these views.
It remains to be seen if the sparse funding announced from the MRC will be diverted to those on this panel who see the symptoms such as pain and sleep to be a consequence of wrong illness beliefs or deconditioning – or whether those sitting on this selected expert panel will be favoured by having their pet projects accepted as "high-quality" by the MRC.

Another point which needs to be made is that it is still unclear who peer-reviews the proposals for research – another previous failing with the MRC as we well know that Dr Jonathan Kerr's high-class biomedical research proposals were vetoed by the Wessely school's influence in the MRC. Will requests for virological research be assessed by virologists? Or will the psychiatric lobby still be allowed to veto promising biomedical research as has been the case in the past.
Remember the MRC statement from before (How does the MRC decide which research proposals to fund?) -
"All proposals for MRC grant funding are assessed through a two-stage process involving independent expert reviewers and the MRC research boards/panels. The core assessment criteria are the importance of the scientific questions being asked, the research programme's potential for advancing biomedical science, and the justification for the resources requested."
Yet every time Invest in ME have put a question to ministers about the lack of funding for biomedical research a reply is returned from the MRC stating that they do not use the term biomedical. It is also worthwhile to remember that all of Dr Jonathan Kerr's invited grant applications were turned down because they went to the neurological and mental health board to be reviewed.
It has always been disingenuous of the MRC to state that they have wanted high-quality research proposals when they rejected the single most advanced research program (gene expression) which the UK has produced until now.
It remains to be seen who reviews studies into immunology or virology for example this time.

A glaring omission from this expert panel is the lack of a decision on a standard diagnostic criteria to be used for diagnosis and research. The one continual major failing of the MRC, beyond their failure to fund biomedical research, has been their lack of any requirement to use correct diagnostic criteria in any research related to ME. This has allowed research to be funded which is flawed from the beginning as patient cohorts participating in trials such as the PACE trials are always of a heterogeneous variety – thus making the results completely irrelevant.
Of course for diagnosis of ME cohorts the Canadian Guidelines should be used. This would ensure a well-defined homogeneous group of patients.
Professor Leonard Jason has already published research criteria [6] based on the CG which could be used to standardise research.
If the MRC panel had had any vision then the decision on standrard criteria to be used would have been taken already.
Until something better comes along the CG should be used and the MRC really ought to have specified this.
There is no discussion of a diagnostic test such as was being discussed by Dr Jonathan Kerr. This surely is a failing and ought to be of prime interest for funding of new research. The IiME ME/CFS conferences have highlighted the fact that some biomarkers are seen to exist already.
---
This statement may seem to be pessimistic about the actual intentions with the MRC press release. But, of course, we have been here before.
In 2003 the MRC published a summary of their Advisory Group – the latterday version of their "expert panel" [5]
In the section New Research Directions for CFS/ME it was documented in "Key ways forward arising out of the consultation included:" -
More research funding, properly directed;
More co-operation and collaboration between researchers, care providers and patients, including those who are severely ill;

Getting the priorities right – which for many means a shift from psychological to biological and medical research;

An open debate on meanings and definitions;
Not one of these points has been delivered.
So there is obvious scepticism that this recent announcement will actually deliver this time.
The latest incarnation of an MRC "expert panel" that was formed to look at ME research has taken over two years to organise a few meetings and to get to this stage of announcing the intent to allocate a tiny amount of its total budget and put it toward ME research. There is no glory to be claimed from this tardy process where ME patients are not truly represented and where time has been wasted.
Did it require over two years with just a few meetings to get to this decision to invite proposals for research into a collection of symptoms? Of course it did not.
Incidentally, in that two years the WPI have performed ground-breaking research leading to publication of the Science paper in 2009 on XMRV. This has been another two years wasted where more lives are lost or destroyed further, two years when something concrete could already have been achieved in the UK with regard to funding of biomedical research.
We could have created a strategy for ME/CFS research a long while ago which would have presented a long term strategy and which could easily be tuned to developments in research and treatments.
We make these comments simply because they need to be made.
Our problem has never been with the MRC in general – just their particular policies with regard to ME/CFS research.
It would be an unrepresentative and myopic commentator who would look at the MRC decision to provide funds for ME research and simply state that the MRC should be congratulated for agreeing to fund ME research.
What can be stated is that without continued education and awareness campaigns from those advocates and organisations who have campaigned for many years for a change in strategy, and without the efforts of the biomedical researchers who have been presenting at IiME international conferences then the MRC would unlikely be making any change in their course of action.
It is also clear that without the vision and tenacity of the WPI in breaking new ground and daring to challenge the barren research and biased views of the establishment and the psychiatric lobby then we would not be looking at any change.
We shall see how serious this MRC commitment is over time.
IiME are happy to support any genuine attempt to progress proper research into ME. We hope to use our proposal for research facility (7) to apply for research funding in the hope that funds really are available for biomedical research.
Let us hope that "the research into mechanisms of CFS/ME" (which more appropriately ought to be termed "research into the biomedical mechanisms of ME/CFS") will involve pure biomedical research using the proper diagnostic and research criteria and that new and innovative proposals based on a wider strategy of biomedical research are allowed to be considered properly. Failure to do so will nullify any subsequent research which is given funding.
Until that time we will continue to observe the MRC's actions, whilst at the same time advising that private funding of biomedical research into ME/CFS will likely be the only sure way of establishing high-quality research into ME/CFS. This research must be biomedical research, the only sure way to resolve this disease.
If the MRC does not allow this funding to be used purely for proper biomedical research and fails to fund bids from high-quality biomedical research proposals then the prescient words of one of the speakers from an earlier IiME conference will echo once again ("…the MRC will never fund biomedical research…").
References:
MRC invests £1.5m to encourage further CFS/ME research - click here
Letter from Prof Hooper to Frances Rawle Concerning Complaint about MRC PACE Trial - click here
Newsletter November 2009
Newsletter April 2008 - click here
MRC Summary report CFS/ME research strategy - click here
Leonard Jason The Development of a Revised Canadian Myalgic Encephalomyelitis Chronic Fatigue Syndrome Case Definition - click here
IiMER proposal for UK Centre of Excellence for ME - click here
Postscript:
The theme for our conference is case for clinical trials. It reflects our view that translational biomedical research is perhaps the best way forward now – allowing patients to participate in research and to have treatments used/developed which can be passed on quickly and safely to allow patients to reclaim their lives back.